About Dr. Villafañe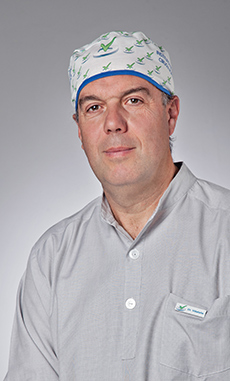 Dr. Óscar Villafañe graduated as a doctor in the University of Navarra. In the same University gained post-graduated degrees such as Doctorando in Surgery.
During nine years he trained in foreign hospitals and specialized in Plastic, Aesthetic and Reconstructive Surgery. He developed his training covering all branches of the specialty in NHS Plastic Surgery Units such as:
Kingston General Hospital (Hull, UK)
Bradford Royal Infirmary (Bradford, UK)
Royal Edinburgh Hospital ( Edinburgh, UK)
Canniesburn Hospital (Glasgow, UK)
Chang Gung Memorial Hospital (Taiwan)

He achieved the Membership in the Royal College of Surgeons (Glasgow, UK) and has been holding positions such as Director of Microsurgery in the Plastic Surgery Ibero-Latino-American Federation (FILACP).
Dr. Óscar Villafañe has participated in numerous training courses.
Dr. Óscar Villafañe has published numerous scientific articles in the most relevant journals of Plastic Surgery. [+]
Dr. Óscar Villafañe has participated in numerous meetings, national and internationally. [+]
Awards
Acording to his experience and CV, the Royal College of Surgeons of Glasgow selected Dr. Óscar Villafañe to work in the Plastic and Maxilofacial Surgery Unit of Taiwan, this is a unit with a worldwide prestige and well-known experience in Microsurgery.
GOLD MEDAL from FORO EUROPA 2001 for his extensive professional background (May 2015)
GOLD STAR of Professional Merit, from the Instituto para la Excelencia Profesional (March 2018)
Numerary Member of the Ilustre Academia de las Ciencias de la Salud Ramón y Cajal (April 2018)
Dr Villafañe was recently awarded the Cantábrico Excelente Prize by the publishing house El Suplemento (May 2018).
Research
Dr. Óscar Villafañe has been a pioneer in the introduction of the endoscopy and videocamera in the microsurgery practice. The studies took place in the Minimally Invasive Therapy Unit in Leeds (UK).
National and International Societies
Spanish Society of Plastic, Reconstructive and Aesthetic Surgery.
World Society of Reconstructive Microsurgery.
Spanish Society of Microsurgery.
Vasco-Navarra-Riojana-Aragonesa Society of Plastic Surgery.


Recommended in: